The next group begins on 3/8/20
Does any of this sound familiar?
Do you crave pasta, bread and cupcakes?
Do you feel like you aren't in control of your eating?
Do you know you need to eat better, but just haven't figured out how?
Have you told yourself "I'll start tomorrow" over and over again?
Do you "crash" late morning or late afternoon?  Need a little sugar or caffeine as a pick-me-up?
Do you get "hangry" where you feel angry or irritable just because you're hungry?
Do you want to lose a few pounds?
Or perhaps you are just trying to find a way of eating that will help you be your healthiest self?  
Imagine….
Breaking free from food cravings (yes it IS possible!)
Actually preferring to eat delicious healthy whole foods
Having more stable energy
Seeing yourself as a healthy well-balanced eater
Never feeling hangry
Eating with joy and pleasure with no shame or guilt
Reaching your ideal weight and maintaining it
Losing the desire for unhealthy food
Finding a way of eating that works best for your unique body.
Introducing the 21 Day Sugar Detox
The 21-Day Sugar Detox (21DSD) is a real food reset, designed to help you drop processed foods, reset your taste buds, enjoy the food you eat, and improve your health.
It helps you break the chains of processed foods and added sugars so that you can get off the blood sugar roller coaster and say good-bye to that afternoon slump.
You'll discover places that sugar hides in your diet and find great-tasting and nutritious alternatives.
You'll understand the effect of sugar and processed foods on your body and see just how great you can feel without them.
The foundation of The 21-Day Sugar Detox is simple – eliminate foods that cause sugar cravings, balance your blood sugar, and choose more healthy, nutrient-dense foods.  The program has three levels, so you can choose the plan that will work best for you.
We will use the NY Times best-selling book "The 21-Day Sugar Detox Daily Guide" by Diane Sanfilippo.  I love this quote from Diane: "I didn't create this program with the intent to be an end-all-be-all set of rules you feel are "the right way to eat," leaving you feeling "wrong" or "bad" when you reintroduce something outside of the 3-week plan's rules. Nope. I created it to help you step back and assess your own choices and eating habits for 3 weeks, to change how your palate senses naturally sweet foods, and so that you can find YOUR NEW NORMAL after it ends."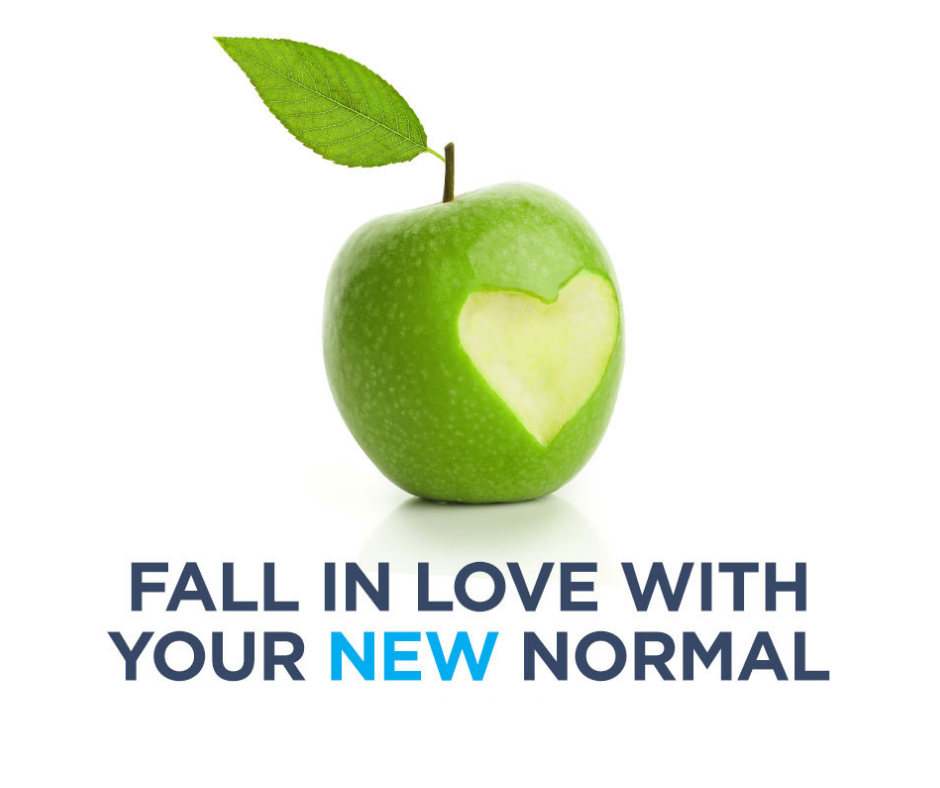 How it works
The entire program is 5 weeks.  The first week is a prep week so you have time to get the book, get to know the program, do your shopping and any food prep and prepare yourself mentally.  You can also start to wean yourself off of sugar and processed foods during this week if you choose.  The next 3 weeks are the actual detox. The final week is a transition week where you re-introduce foods to "test" them and determine what your new normal will look like.
This is a group coaching program.  We will have 5 live coaching sessions (video conference calls) where I explain the program, answer your questions and provide critical education.  Additionally, we will have a private Facebook group where I will post daily, provide motivation and support and answer any questions you have.  The group dynamic helps make it fun and the group supports one another!
The 5 live sessions will cover:
Session 1
The Impact of Sugar in Your Body
What to Do During the Prep Week
Selecting a Level/Modification
The Yes/No Foods List
Build your 21DSD Plate
Daily 21DSD Workbook Pages Overview
Q&A
Session 2
Is it a "Yes" food? (Reviewing confusing foods)
Lifestyle Factors
Practical Tips for Eating on the 21DSD
Dining Out Tips
What to Expect (for days up to your next session)
Q&A
Session 3
Why Should I Care About Digestion?
How Digestion Works
Strategies to Help Digestion and Manage Blood Sugar
Q&A
Session 4
Mindset and Willpower
Reintroducing Foods – intro
Q&A
Session 5
This session will go into more depth on food reintroductions, working towards building a real-food based lifestyle for yourself – finding your "new normal."
Food Reintroductions
More on Mindset
Long-term Sustainability
Q&A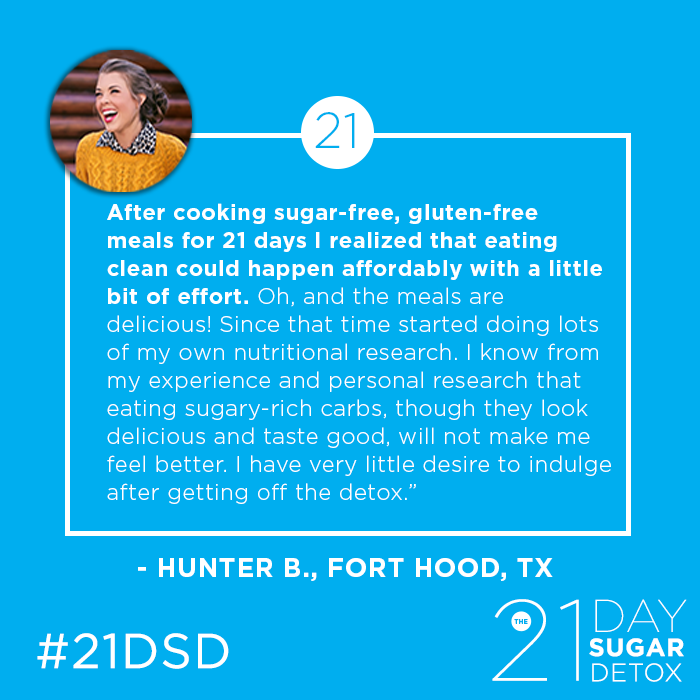 What you will be eating
You will be eating real food.   Good food!
There are over 70 delicious recipes in the Guide.  Some examples include:  Super Garlic Meatballs with Fried Rice, Ranch Chicken and Bacon Stuffed Potatoes, Roasted Eggplant Steaks with Tahini Sauce, Pumpkin Pancakes with Vanilla Bean Coconut Butter and Mushroom, Pesto and Goat Cheese Frittata.  There are even "not sweet treats" – like Two-Bite Chocolate Cream Pies and Granny Smith Apple Crumble.
There is a full meal plan provided but you can also just create your own meals using the Yes/No lists.  There is an abundance of choices and your meals can be quick and easy or you can use recipes and spices to put together more complex interesting meals – all from healthy whole foods.  In addition to the recipes in the Guide,  I will give you a lot of ideas on how to build your plate.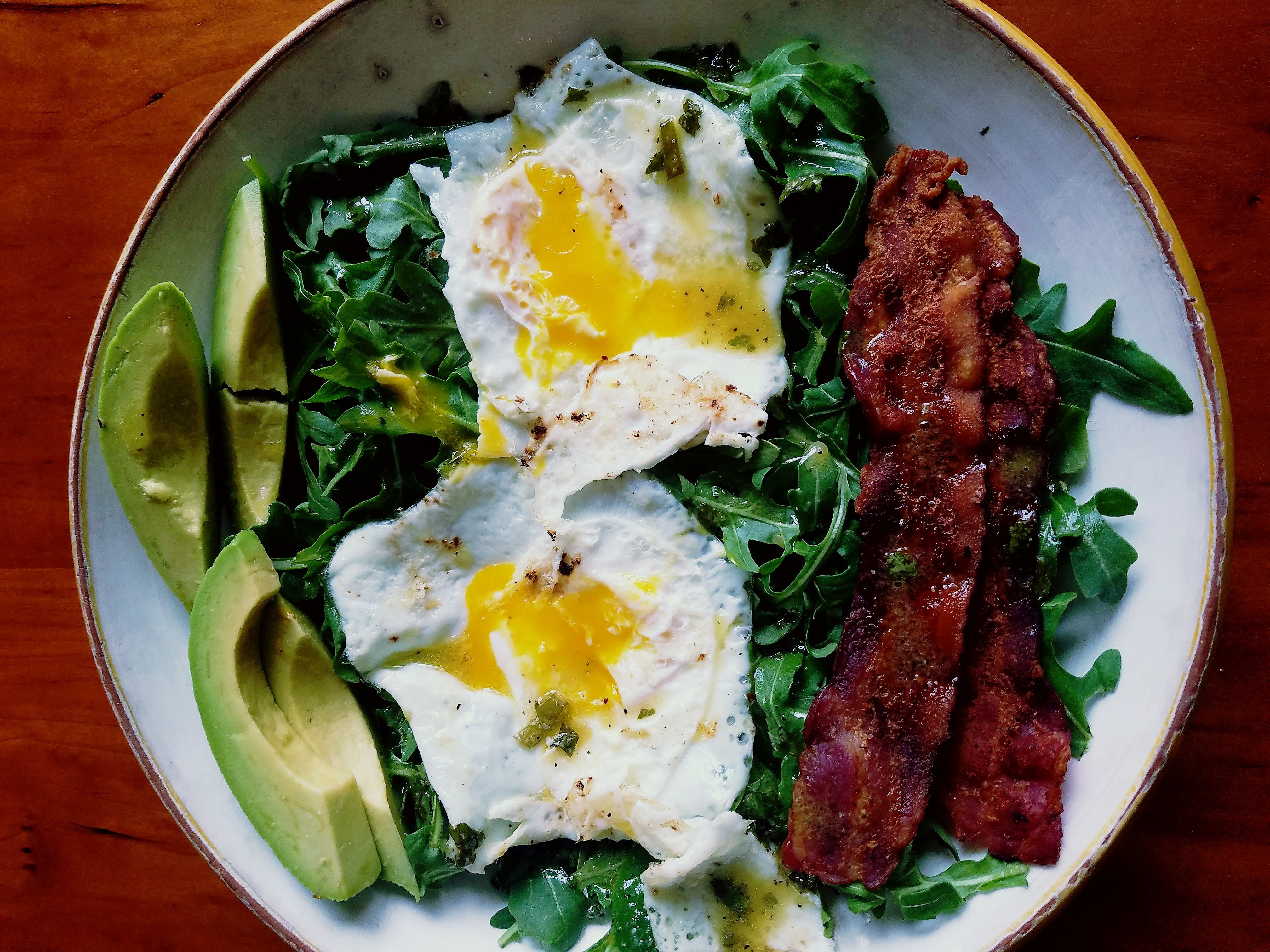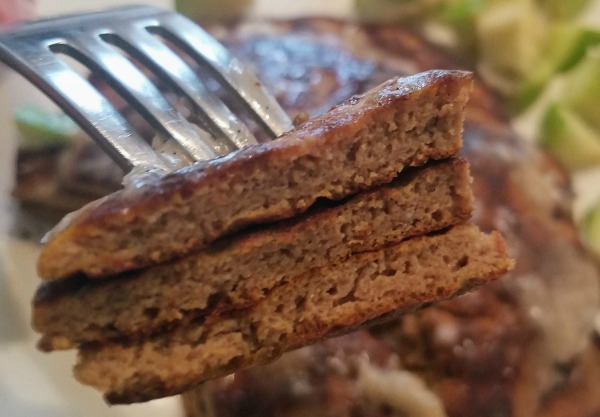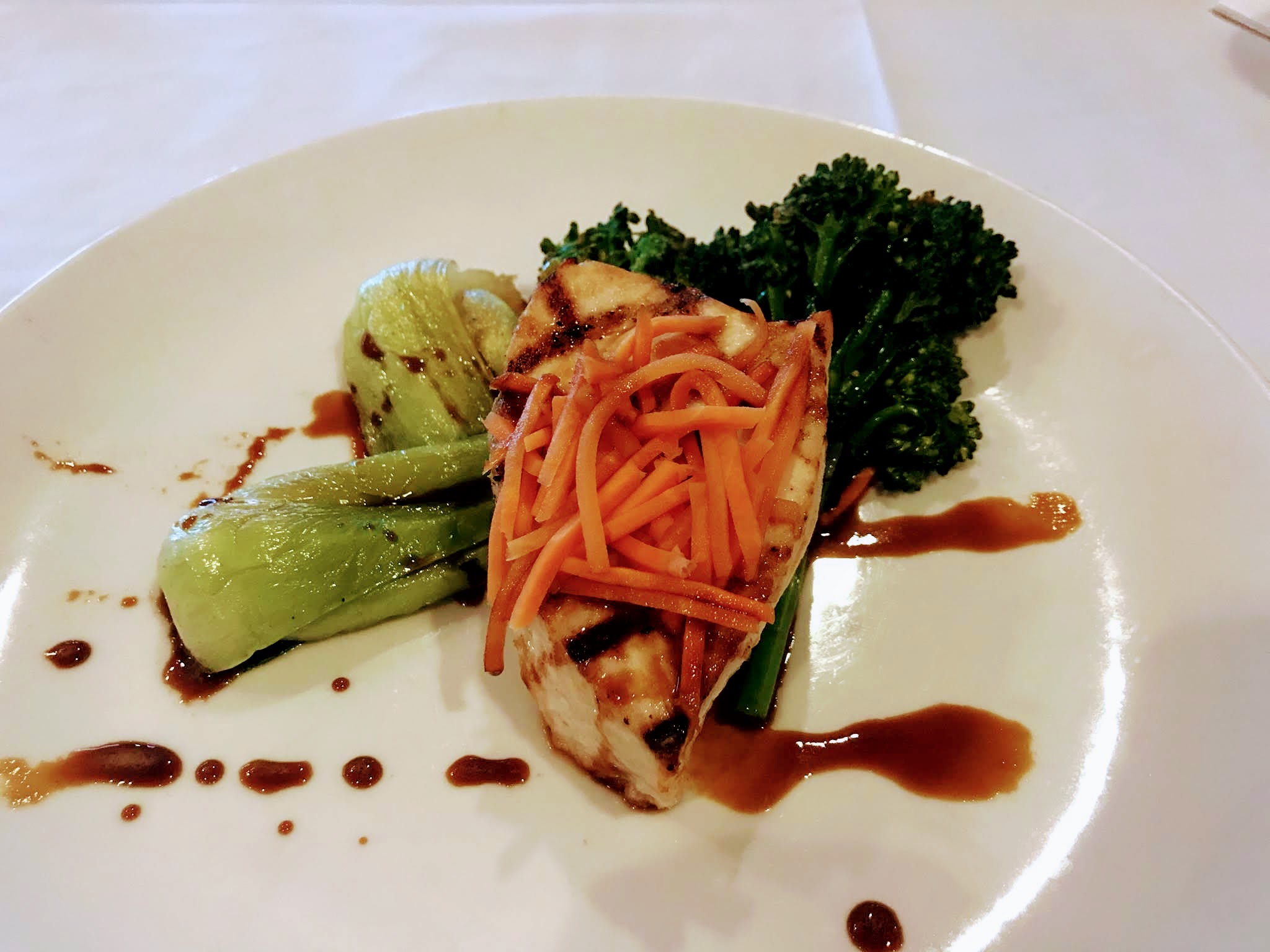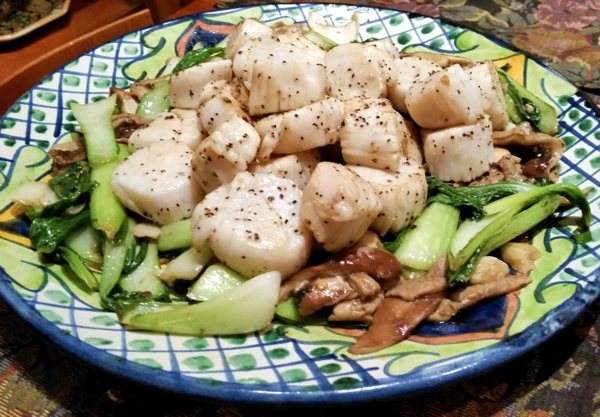 We begin the program on 3/8/20
The investment in yourself for this 5-week program is only $175
Bring a buddy! If you refer a friend that signs up, I will refund 1/3 of your enrollment cost.  Refer 2 friends, and I will refund ½! 
What My Clients Say About Me…
Within weeks of working with Marcie, not only did the scale start to budge, but my confidence soared. I had been so discouraged and I finally felt like I was back in control of my destiny. Marcie's approach is 100% encouraging. And what I liked about her approach was the focus on whole foods. I stopped my diet soda habit and now I can't drink it – it tastes like chemical water to me.
What Marcie taught me is NOT a diet – it is a way of living. I still have my occasional ice cream or other treat. But I read labels and don't buy ice cream that is full of ingredient names I can't pronounce. It was not easy – I hit plateaus – but Marcie was (and is!) there every step of the way.
-Susan M.
Marcie Desmond brilliantly balances her extensive knowledge with sincere compassion and unwavering support. Through the months that we've worked together, I have been impressed with Marcie's uncanny ability to adjust her coaching to best support me: even in ways that I didn't even know I needed support! I cannot imagine making this kind of progress without Marcie's energy, experience and kindness. Any client willing to do the work and lucky enough to work with Marcie can expect tremendous results.
-Ana J.
I have lost 17.6 pounds! Finding Marcie has been AMAZING!
I have learned to eat clean, organic and manage my stalls in weight loss without giving up. The eating plans and recipes have been key to my losses and I will continue to carry on with everything I have learned. The morning metabolism drink is one of my favorites. I have even come to love the smoothies. Thank you Marcie for teaching me so much about eating healthy! I never knew I had it in me to eat clean. Your challenges have shown me so much about myself that I didn't know.
-Julie W
Marcie's the best health coach EVER! I've lost 8 pounds this month with her, eating every meal AND snacks, and I've learned so much about sneaky, insidious sugar in my otherwise very healthy diet. She really goes above and beyond in her coaching. She loves what she does and she was born to do it. I cannot say enough positive words about her. She's very knowledgeable, understanding, and practical. And she's come a long way, herself, so no judging and a great sense of humor about it all.
-Talitha V.
We begin the program on 3/8/20
The investment in yourself for this 5-week program is only $175
Bring a buddy! If you refer a friend that signs up, I will refund 1/3 of your enrollment cost.  Refer 2 friends, and I will refund ½! 
About Marcie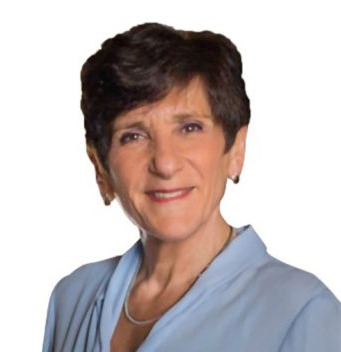 For over 25 years, Marcie's career in executive management and consulting included C-level positions in Information Technology for private companies, as well as State Government. After losing 60 pounds and turning her own health around in her mid to late fifties, she realized she needed to ditch her corporate career and follow her true passion – helping others lose weight, get healthy, conquer food intolerances and sensitivities and get the support they need to manage and beat Type 2 Diabetes. As a Certified Integrative Nutrition Health Coach, Marcie offers clients long-term, sustainable and fully supported help finding their own way to good nutrition, great health and amazing whole-body-mind wellbeing.