Your time is valuable, and being able to work on your health and wellness from the comfort of your own home, online, can be the difference between losing weight and looking great, and hopping on and off the roller coaster forever.
Studies have shown that a very important component to successful healthy transformation lies in the support and sharing provided by others going through the same process.
What makes my group coaching packages different?
You get answers when you need them: I commit to getting back to you within 12-24 hours, personally- that means no moderators and no intermediaries; you get my attention and expertise.
You get answers that work for you: There's no cookie-cutter answers, no stock responses and no copy-paste replies; I deal with every question, every issue you experience individually and according to your needs.
You get unlimited help: I don't restrict the times or topics; when you need health coaching, that's when you get it, no matter what you need to know.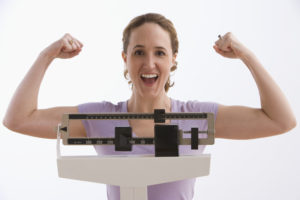 Step Into Weight Loss
[Easy Weight Loss]
If you only have a few pounds to lose, or you're looking for a way to kick-start your weight-loss, this is the ideal program for you. For two  weeks, you and the members of your group get recipes, meal suggestions, food guides and all the information you need to lose weight healthily. It's all planned for you, easy to prep and stick to and perfect if you just don't have the time, energy or motivation to work on losing those last few pounds, or get started losing weight. To learn more or to join a group today, click here.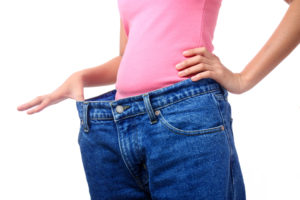 Dive Into Weight Loss
[Lose The Sugar, Lose The Weight]
For those who need a bit more help, who want to kick their sugar cravings for good, and are ready to commit to real, long-term lifestyle change, this is the group for you. Get a full six weeks of step-by-step guidance, support and information that will get you on the path to ending sugar cravings, repairing the damage done to your body by processed foods and to boosting your metabolism. Members of this group get a step-by-step plan, recipes, meal suggestions, all the information you need to transition into a healthy, holistic lifestyle, plus an online forum for members only. You also get regular online web conferences, support and planning help, progress tracking and reviews. This group is limited to 25 members, so sign up now!
To learn more, contact me.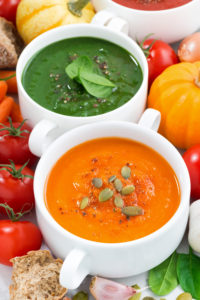 Step Into Cleansing
[Seasonal Vitality Cleanse]
There is nothing like a seasonal detox to kick-start or boost your weight-loss efforts. Whether you're just starting your weight-loss program or want a seasonal boost, this 14-day program helps you shed those few stubborn pounds that won't shift. I'll give you all the tools you need to wipe your slate clean, boost your metabolism, lose weight and give your immune system the support it needs. Best of all, you won't feel deprived!
To sign up for our next program starting 5/29, click here.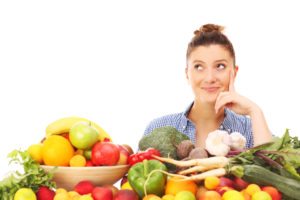 Dive Into Healthy Habits
[Vitality for Life]
Did you know it takes just 21 days to break an old habit and get a new one to take its place? Just imagine what 28 days of clean eating can do for you! You'll not only kick-start your weight loss, but you'll learn everything you need to know about maintaining a healthy lifestyle, build healthy habits and make a life-long commitment to yourself. Members of this group get detailed instructions, healthy and delicious recipes, strategies for healthy habit building and support in the online forum. Learn which foods are best for energy, immune system support, and, of course, achieving your goals and maintaining personal results!
To learn more, contact me.
This group and healthy habits is appropriate for people that don't need to lose weight also but need to clean out the pipes or clean up their habits
"I lost 6 pounds during the detox! I loved the recipes, especially the Chopped Salad and the Creamy Onion soup; the smoothie breakfasts were delicious and so filling. It felt great to be putting such wholesome healthy food in my body!   Marcie was such a great health coach – she was there every step of the way to help me through the process. She is very knowledgeable and genuinely cares about your health. I have done a lot of cleanses before that just were not sustainable – I loved that this was based on good whole foods and more geared toward sustainable lifestyle changes."
-Paula E.
"I just want to say that Marcie's detox/cleanse did wonders for me. I have been drinking Coca-Cola for so many years I can't count them as well as my whole diet consisted of nothing but sugar.  I haven't had a coca -cola in three weeks and my skin is better, my inflammation is gone, and although losing weight was not a huge goal for me I've lost five pounds. I feel much more energetic than I have in years.  Thank you Marcie for transforming my life and the way I eat! You're terrific. "
-Susan M. Coffey RN
"It was a great experience. I enjoyed being on the journey with a group and having the coaching to keep me focused.   I feel good and will try to keep this awareness going forward."
– Anonymous from survey
"Thanks for a great experience! You are an excellent group leader – your knowledge and support for the group as a whole, as well as each individual is fantastic!"
– Lori V. RD, RN
"I expected the program to be very arduous and I thought I would feel all the time hungry, deprived and overworked in the kitchen. NONE OF THAT IS HAPPENING. I'm completely happy with what I'm eating, I do not feel hungry between meals, I can easily make delicious meals for Don (who is eating better despite himself) and it isn't really that hard to tell myself to make good choices when in those "out of the house" situations. My health benefits so far: I have much more energy and near zero cravings and I lost 4.4 lbs in 2 weeks! And it has been clearly proven to me that all of this is likely mostly linked to getting away from the sugar highs and lows."
– Susan C.