Becoming a Certified Integrative Nutrition Health Coach involved a year-long training course through the Institute for Integrative Nutrition (IIN). Founded in 1992 by Joshua Rosenthal, a pioneer and visionary in holistic health and wellness, IIN is the largest nutrition school for health coaching in the world. The program is an online certification course that includes more than 100 world-class educators who are leading physicians, researchers, doctors, and nutritionists of the health and wellness movement. Some of the Visiting Teachers include mainstream names you will recognize, like Deepak Chopra, MD, Mark Hyman, MD, Walter Willett, MD, DrPH, Andrew Weil, MD and best Selling authors David Wolfe and Geneen Roth, among many others. In addition, completing the course provides graduates with 40 college credits.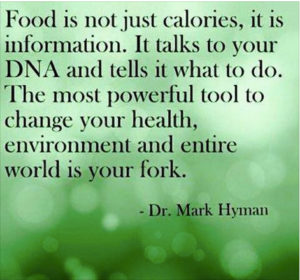 Long before the benefits of proper nutrition were mainstream, Joshua Rosenthal's fascination with personal growth and development led him to experience with simple changes to his own diet and lifestyle. Through this process, he realized that food changes everything. He knew that if he could spread this message, he would make the world a healthier and happier place.
The training and certification course from IIN looks beyond the government nutrition guidelines and covers over 100 different dietary theories. With a focus on Bio-individuality (how foods affect individuals differently) and Primary Food (everything in your life that feeds you that is not on your plate including relationships, career, physical activity, and spirituality) the certification program provides a holistic approach to overall health and wellness. There are over 60,000 students and graduates in 122 countries worldwide.