Slender Success
You know what it means to work hard. You've committed yourself to your career, your family and proving yourself in this world. Nobody can deny you've put in the effort and achieved greatness as a result.
But there's a frustration in your life
Have you been struggling to lose weight, off and on, for years? Does your busy, high-powered lifestyle make it difficult to eat healthy, get exercise and look after yourself? Are you frustrated with being unable to achieve this one thing, even though you've achieved so many other things? Have you watched your body get heavier, slower and full of aches, pains and illnesses as time goes on? Are you at the point where you're ready to just accept that this is what you'll always look and feel like, even if it's not how you want to look and feel? I've been there, and I want you to know, no matter what age you are, no matter how hectic your lifestyle, you can lose weight. You can feel amazing. You can take control of your own life and get healthy, slim and beautiful. But how? Isn't it just about impossible to get healthy and slender after a certain age? Not at all! I was fit and healthy for the first forty-something years of my life, until parenthood, career and crippling arthritis made it first difficult, then almost impossible to get back to my old habits. But in my mid fifties, I did it, and you can do it too. Even if you've never been a health and fitness fanatic like I was, you can get healthy, lose weight and keep it off, and I'm going to show you how!
The goal-oriented approach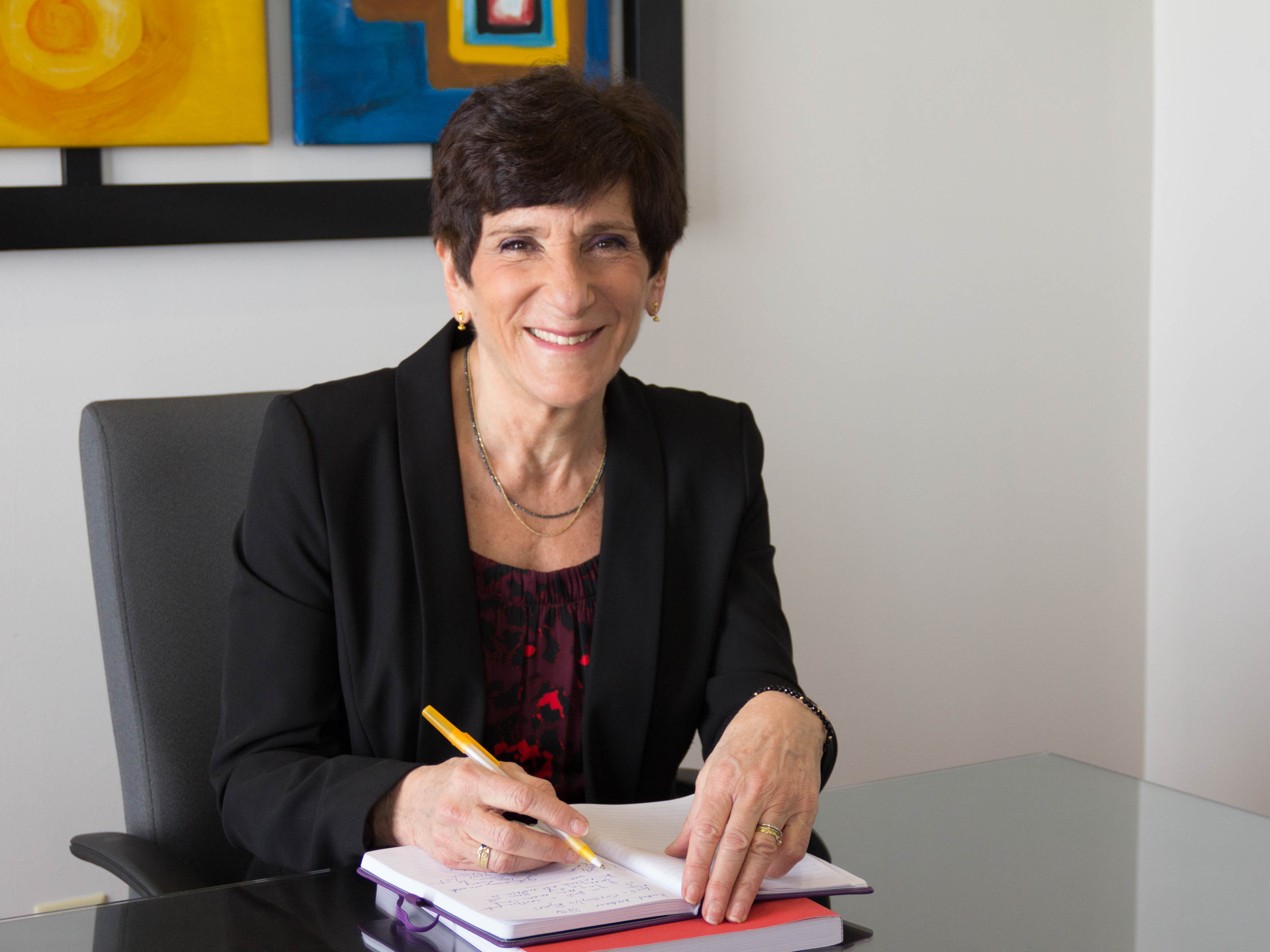 I've walked in your busy worn down shoes, lived the executive fast-paced lifestyle, and I know how demanding it is when you try to balance career, family, and self. You're a successful woman, you know just how important it is to set goals and achieve them. That's just the starting point. You also know how important it is to hire the right expert for the job, and that's where I come in.
I'm not just a former business executive or mature woman who's lost weight, I'm an experienced and qualified health and wellness coach with a proven method for reclaiming your body. The fact that I've walked this walk means you can walk it too, and the fact that I've guided others on their walk means you can trust me to do the same for you.
What are your health, nutrition and weight-loss goals?
Would you like to lose weight and maintain a healthy, slimmed-down body for the rest of your life? Would you like to develop and maintain a healthy lifestyle by transforming the way you see food? Would you like to manage and potentially eliminate food allergies, sensitivities and intolerances? Would you like to do all of this is a way that doesn't clash with your busy schedule?
Taking the time to make it work
Changing your life takes time, motivation and directed goals. It's just like any other project, but the rewards are a brand-new attitude to life, a trimmer, leaner, healthier body, and release from those aches, pains, illnesses and diseases that seem to come with age. Taking things one step at a time, I will guide you along this path to weight loss, health and wellbeing. I'm here to give you an approach that works, support you while you transform your life, and offer a new-found appreciation for what good, nutritious food can do for you.
All it takes is one small, first step
What would change your lifestyle forever? Is it taking up an activity? Is it eating more of one kind of food and less of another? Is it eliminating something that causes you inflammation? Each of us is different, which is why I don't give you a one-size-fits-all package. You get unique, tailor-made advice and support, as well as an eating and healthy lifestyle program that works for you now, and will keep working for you long after we're done working together. Together, we'll take one day at a time, one step at a time, and find the small changes needed that will be the foundation for a life-changing journey. Then we build on each change, developing a brand-new lifestyle, approach to food and exercise, and a new attitude towards life. One change at a time, that will last a lifetime.
What I offer
I believe in a holistic approach to health and wellness, working on the way you eat, the way you move and the way you think about well-being. I work with people just like you, busy, mature women who still believe there's a chance for them to reclaim their beautiful, slim body, boundless energy and all-over health.
Ways to work together:
One-On-One Coaching
Group & Online Programs
Corporate Wellness Programs