My Story
When I was younger, my health was always top priority. I was the poster child for healthy living, exercising and teaching classes at health clubs long before it became fashionable to join gyms and hire a personal trainer. I was also eating the healthiest, cleanest and most nourishing foods. I was insanely passionate about it – so much so that a college roommate recently commented on my Facebook page: "Marcie always wanted me to eat my vegetables. Now 40 years later she wants you to be healthy and joyous. Love her"
Yes, I was that person, and I still am!
I had to play the cards I was dealt
I blew a knee late in my thirties, which stopped me from running. I developed arthritis in my forties, which caused me endless pain, first in my knees, then my hips, feet, shoulders and back. At age fifty I was getting booked for a double hip replacement and narrowly avoiding knee replacement surgery. At the same time, I made one of the biggest decisions of my life – I became a first-time mom and adopted a twelve-year-old girl.
As a result of my busy career, work schedule, and traveling, I began to see the weight creep on.  I was slowly gaining weight and getting more and more out of shape. At the time, I believed all that pressure with the side effects was worth the career gains.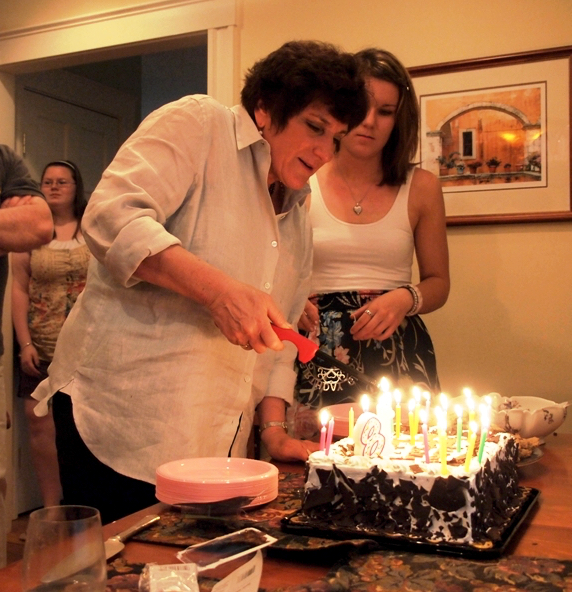 I was not living the way I used to. Bonding over my meals with my daughter became an everyday routine. We filled the table with comfort foods, and my metabolism just couldn't keep up the way it used to. With my fast-paced lifestyle, I leaned on fast-paced living, had wine most nights, take-out as often as I could, devoured pizza, pasta, and nachos like air, snacked on tempting nuts, crackers and cheese, sweet treats like ice cream, and consumed anything that satisfied quick and was prepared even quicker. I was filling my body with all the wrong foods and not providing it with the nutrition it really needed… and don't even ask me about exercise!
Over the years, I went to many doctors trying to understand what was happening with my pain and was given band-aid remedies and medications that didn't really help. My condition just continued to get worse. I was left with a mound of stress, a mountain of meds and I spiraled into an unhealthy relationship with food and drinking.  
I felt helpless, and like my health was just spiraling out of control. It was isolating,  depressing, and felt like no one understood. My image of myself went from being someone who was fit and strong, capable and independent, to someone who was fat, tired, crippled and crabby.  
I didn't want to live that way.
My Motivation and Process that Changed My Life
Like all working moms, I not only dedicated myself to showing my daughter the possibilities that life had to offer, but I also needed to figure out how to focus on my health to have the energy to manage both work and home life, without losing myself in the process.
The light dawned the day my daughter warned me I was going to end up in a golf cart in three years. Was she kidding? Me? How had I, the world's biggest fitness and nutrition advocate, gotten to this point? This had to stop, NOW!
It was then that I promised myself to make it back to good health and enjoy a life that wasn't full of discomfort and pain.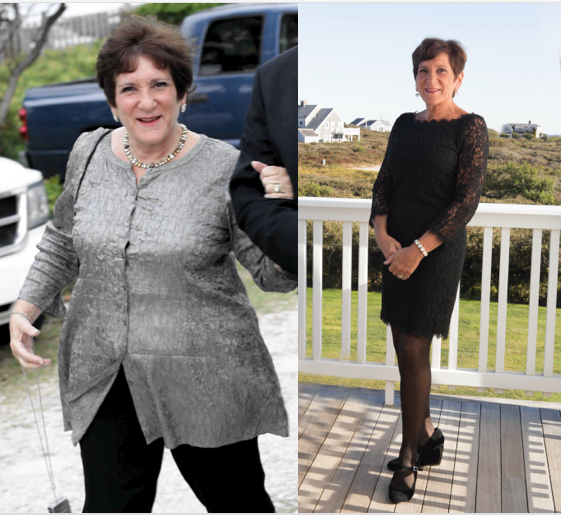 Once I buckled down and did some research, things really shifted.  I started learning about functional medicine; a branch of medicine that is more holistic and focuses on finding and addressing the root cause of the problem. I began working on the nutritional recommendations I was reading about and unbelievably, started losing weight.
During that time, I found a functional medicine doctor who told me he could, despite my x-rays, help alleviate my pain. He put me on a robust elimination diet which involved removing a long list of foods that can be potentially inflammatory. I was learning there were foods I just couldn't eat – like tomatoes, which cause me intense inflammation and pain. I also realized that I could enjoy an occasional glass of wine, a sweet, some dairy, but not all the time, or every day! The inflammation and pain just was not worth it.
I discovered new foods and new ways of eating that helped me feel fantastic.After about 6 weeks I felt like a miracle had occurred – seriously!  I could walk 2 miles again.I was also working out regularly again, and regained my fitness. I lost a massive 60 pounds.  As a result of all of this, I positively impacted the progression of my arthritis, even after my doctors said it wasn't possible. I regained my passion for life, health and wellness.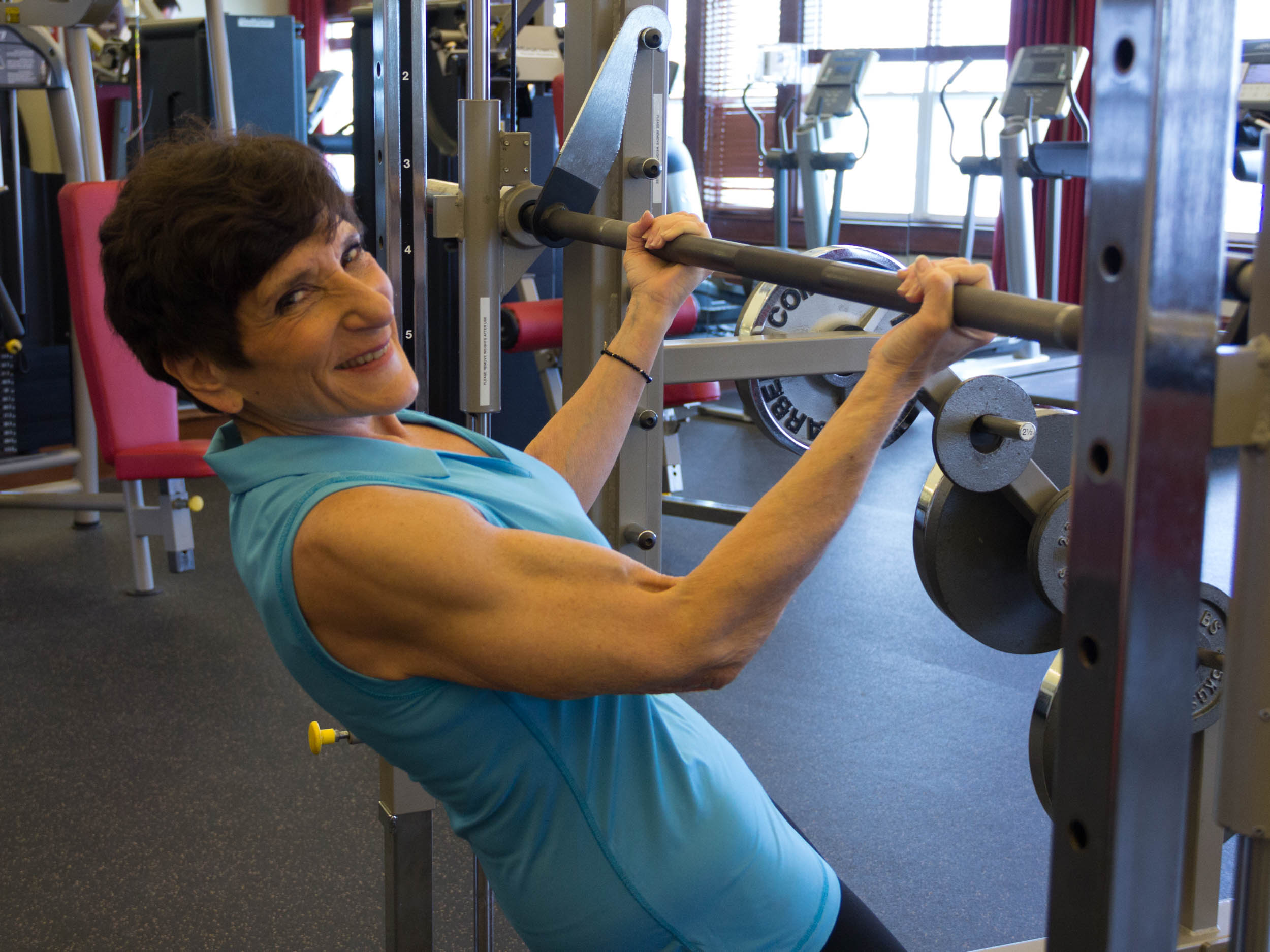 I felt strong and fit again! But if anyone had told me this was possible when I was in the middle of the debilitating pain and stress that had become my day to day reality, I would NOT have believed them.
Eventually, I was able to give up the anti-inflammatory medication that I had been on for so long. I was eating differently and living differently. It wasn't just the diet and nutrition, just the weight loss, or just the changes in lifestyle, it was all those things and more.
After I regained my health and dropped all that weight, I decided this was what I was meant to be doing. I knew it back in college, chasing down my friends with vegetables, and I know it now.
This is my passion, it is my calling, and I am here to help you
discover what good health looks and feels like for you.
My Journey to Becoming a Board Certified Health & Wellness Coach
When I decided to become a Health Coach, it solidified the commitment I made to my personal long-term health goals, as well as my desire to share my knowledge and help others who also suffer from similar health issues that I learned to manage. The process initially involved a year-long training course through the Institute for Integrative Nutrition (IIN) which, upon completion, certified me as an Integrative Nutrition Health Coach. After working with clients and providing health and wellness coaching for a few years, I was looking to take my education, and certification to the next level.
The next step for me was to take the National Board of Health and Wellness Coaches (NBHWC) national board exam, which is given in collaboration with the National Board of Medical Examiners (NBME). In order to qualify to take the exam, I was required to take an additional IIN practicum and provide the NBME with credentials on several levels of eligibility criteria. After taking and passing the exam, I am now a Nationally Board Certified Health & Wellness Coach.

Professional Background:
From the boardroom table to the dining table, I am a high-powered executive-turned National Board Certified Health & Wellness Coach, bringing my vast experience in organizational transformations to helping others with personal transformations.
For over 25 years, my career in executive management and consulting included C-level positions in Information Technology for private companies, as well as State Government. All the experience and skills from my corporate career, like strategic planning, public speaking, account management, and mentoring and coaching teams and staff, combined with my training and experience in health coaching, have perfectly positioned me to support individuals, groups and corporate entities striving to meet their health and wellness goals.
After turning my own health, arthritis and weight around in my mid-fifties, I transitioned from my corporate career into a business to follow my true passion. I now work with busy professionals who struggle with arthritis, weight loss and type 2 diabetes and other chronic conditions, to give them the personalized support they need to transition to a lifestyle that offers better health, improved outcomes and less pain.